Where Christian History Comes to Life!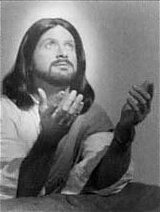 The American Passion Play takes you to Palestine, 30 A.D. You'll travel with Christ, seeing the world as He saw it. You'll follow His ministry and life from the Sermon on the Mount to the Resurrection and Ascension. You'll hear His words, as vital to you now as they were to the people of his time.
The American Passion Play, unlike other passion plays, dramatizes Jesus' entire ministry, rather than just the events from the Passion Week onward. His teachings on faith, love, justice and righteousness are still our best hope for solving today's complex problems. The message of his three-year ministry has a larger meaning for our daily lives than do the emotions of Passion Week alone.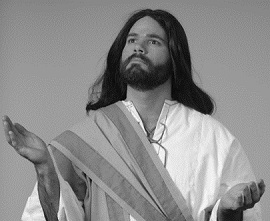 The play is historically accurate. The settings and costumes re-create the first century Galilee. The bulk of the text is taken from the King James Version of the Bible, and the performers bring this magnificent language to life.
The American Passion Play of Bloomington, Illinois was conceived by Delmar D. Darrah to show the life and ministry of Christ as a vital, living force. Although this is one of the oldest continuously performed Passion Plays in the United States, it is not a static drama. The production has changed to reflect modern historical knowledge of the era but has remained true to the teachings of Jesus.
The actors are non-professionals with a spiritual dedication to their parts and to the American Passion Play. As performers, they share in a community of faith with the audience and give testimony to the contemporary power of Christ's teachings.
The Bloomington Center for the Performing Arts (formerly the Bloomington Scottish Rite Temple) is the home of the American Passion Play.